PROF. DR. SYED FARMAN ALI SHAH
REGISTRAR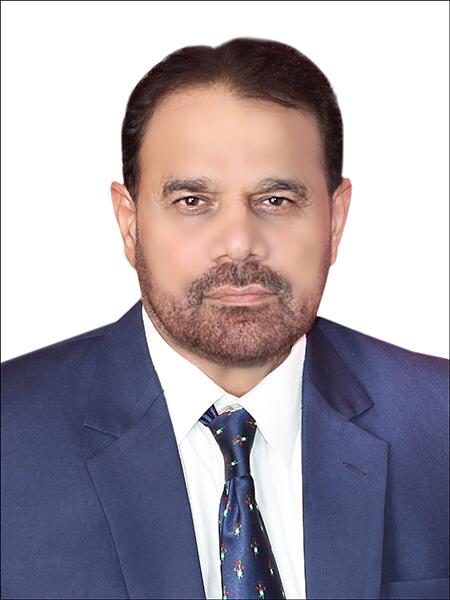 Prof. Dr. Syed Farman Ali Shah former Pro-Vice-Chancellor, Mehran University of Engineering & Technology, Jamshoro-Sindh-Pakistan. Dr. Farman is a dedicated and sound professional. Dr. Farman has vast experience in Administration, research, academic, and industrial consultation for the last 33 years. He has elemental support to world-known professional bodies at local and abroad. He is a founder member of Silk Road Alliance on Chemical Engineering, a forum that works from Universities of Xi'an China to Central Europe. Dr. Farman is a Member of, Board of Governors, Cadet College Jacobabad. He did his Post Doctoral Research from the University of California, Riverside, USA. He did his Bachelor's, Master's, and Ph.D. Degree's in Chemical Engineering from MUET Jamshoro, Pakistan. He developed Thermotolerant Yeast useful for the commercial production of Ethanol, being utilized worldwide for vehicles. Presently Dr. Farman serves as a training facilitator to the world-known Oil and Gas organization, United Energy Pakistan since 2017. Dr. Farman has the experience to train faculty of different universities of the country and has exposure to present his research worldwide, ranging from Asians to the European institutes of academic research and development nature. Dr. Farman remains the Coordinator and overall responsible for postgraduate studies in Chemical Engineering at Mehran University for the long 10 Years. During this period he managed and administrated the academic including examination of the department. Dr. Farman has around 64 research publications in his record inclusive of 4 books and books chapters in the world-class press. Dr. Farman has experience teaching undergraduate to Ph.D. students and supervised around 50 research projects on undergraduate, postgraduate, and doctoral levels in various universities of the country.

"MAY ALLAH (SWT) BESTOW UPON US AUDACITY AND VISION TO MAKE THIS UNIVERSITY A GRAND PLACE OF LEARNING AND KNOWLEDGE."
.
SYED IMDAD ALI SHAH
ASSISTANT REGISTRAR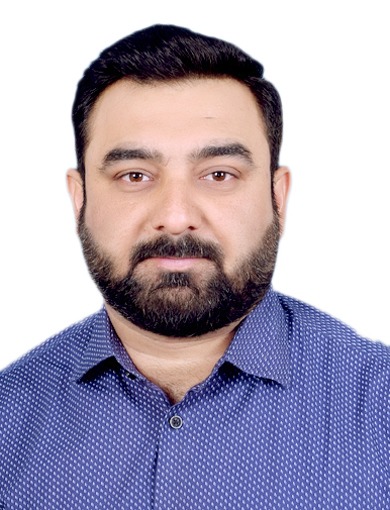 Syed Imdad Ali Shah former Administrative & Human Resource Executive, Sindh Forestry Workers Coordinating Organization (SAFWCO), Sindh, having an experience of seven years in same field. Mr. Imdad is a dedicated professional carrying out his duties passionately in the field of administration. He has achieved his MBA from University of Sindh Jamshoro and have a sound knowledge of administration and human resource management.
"MAY ALLAH (SWT) BESTOW UPON US AUDACITY AND VISION TO MAKE THIS UNIVERSITY A GRAND PLACE OF LEARNING AND KNOWLEDGE."
.